What we are
---
EMMA is a worker-owned creative technology cooperative. We make software, art and games, teach and organize together and individually.

Between our members, we have decades of professional experience building interactive installations, games, web, mobile and AR/VR experiences.

If you are interested in working with us, get in touch!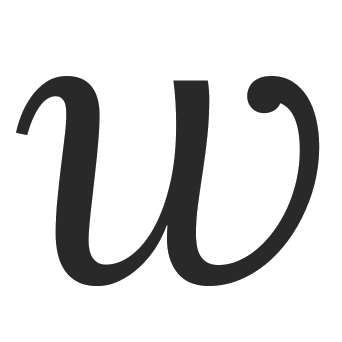 Who we are
---
Ramsey Nasser
Ramsey is an award-winning game designer, computer scientist, and educator with over a decade of experience building captivating experiences at the edge of what is technically possible. His work includes museum installations, production-grade programming language compilers, slapstick physical games, politically challenging web art, and ground-breaking research into the cultural baggage of computing.
---
Gwen Pasquarello
Gwen is a creative technologist, artist, and livecoder. She has professional installation experience in theme parks, touring entertainment, and experiential advertising. She has development experience in a variety of mobile and desktop games. In her practice she aims to explore the ways in which interaction between the audience and the art can create meaning.
---
Ivan Safrin
Ivan Safrin is a creative technologist, programmer and game designer. He specializes in graphics programming, game engine development and human/computer interaction in physical space. He has been working on projects with various companies and institutions around the world for the past 15 years when not teaching game development and graphics programming at NYU Tandon. He has a small dog.
---
Andy Wallace
Andy Wallace is an independent game designer and creative coder who lives in NYC. He is also a founding member of the non-profit Death By Audio Arcade collective. He received his MFA from Parsons The New School For Design in 2012, and worked for a few years at the tiny NYC game company Golden Ruby Games. After that, he was the director of the Digital Game Design & Development program at Long Island University Post Campus. And now he is available to work on your projects!
How we work
---
EMMA is a New York State Worker Cooperative Corporation. The studio is owned equally by its members who run the enterprise together democratically as equals. No one is in charge and everyone is in charge. When we expand, future employees will own and run EMMA with us, too. We believe this model is the future of our industry and beyond.

Being a cooperative means we all work in a healthier, more collaborative, less stressful environment. It means we're all building something together, for each other, and not for the benefit of a small group of investors. In a volatile industry, this approach means we can pool resources during booms to take care of each other during busts. If you're thinking of starting a cooperative or converting an existing enterprise into one, we'd love to talk to you.
Contact us
---
If you would like to work with EMMA, please contact us at: everyone@emma.coop
---